Happy Halloween!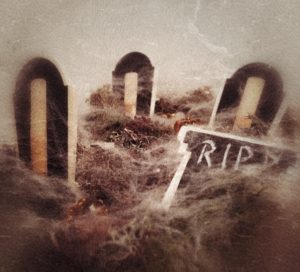 Which of the following are you most likely to have in your practice room right now?
Which of the following is your favorite composer?
Which of the following can you never be bothered to practice?
Complete the phrase: practice makes ____________
Favorite Halloween candy?
What's the worst clarinet crime you've committed?
Which Ghost of Clarinetists Past Will Haunt You This Halloween?
Carl Baermann
Dust the cobwebs off your metronome and start practicing your scales, lest you wish to incur the wrath of the ghost of Carl Baermann, our patron saint of scales!
Adolphe Sax
You'll have to play high and low (clarinets, that is) if you want to become more marketable and avoid facing the wrath of Adolphe Sax, the developer of the bass clarinet!
Anton Stadler
Waste not, want not, unless you want to be haunted by the ghost of Anton Stadler, known for his questionable actions and behavior.
Richard Mühlfeld
A long tone a day keeps the ghost of Richard Mühlfeld away!